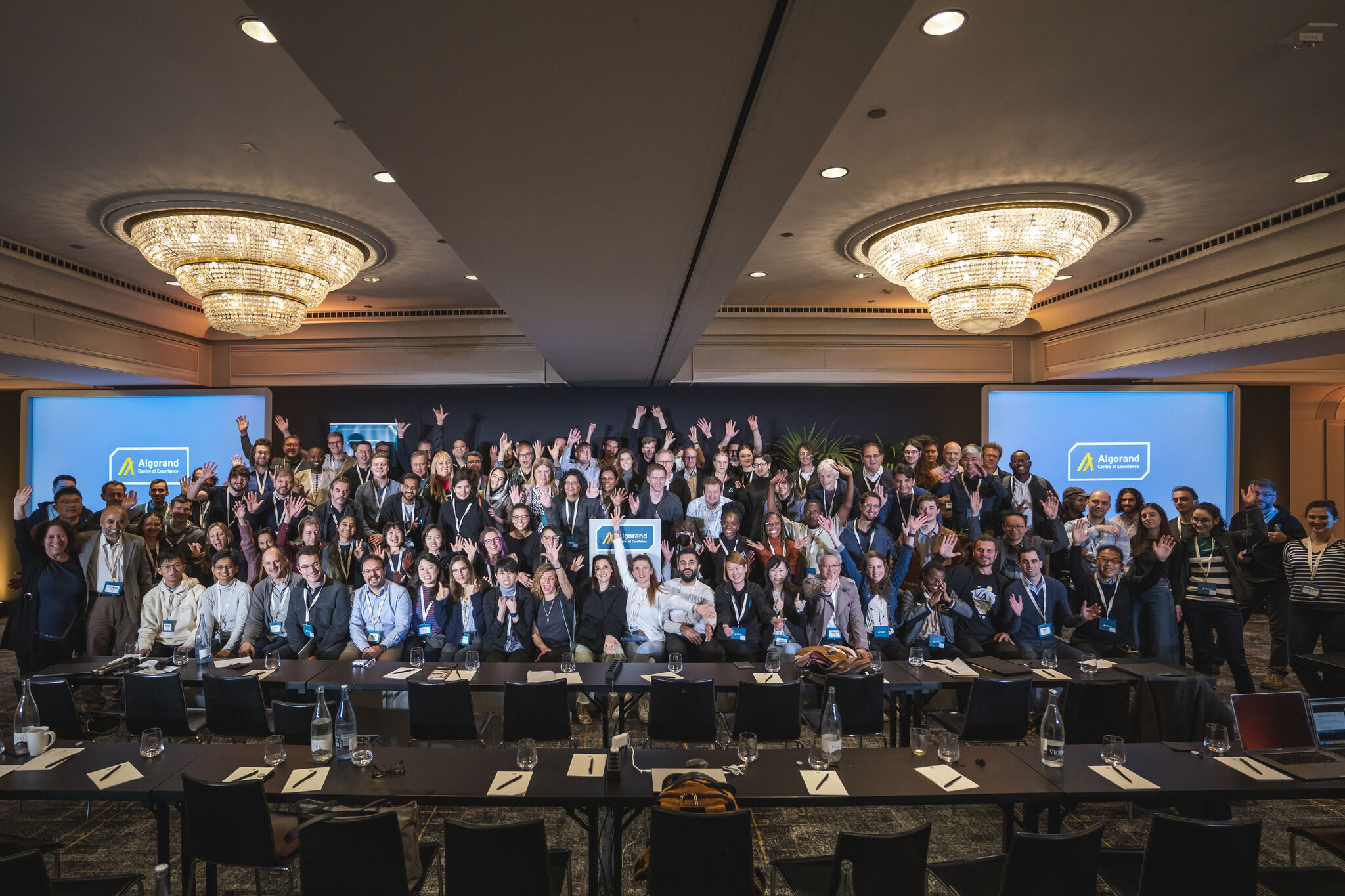 120 ACE - members in one frame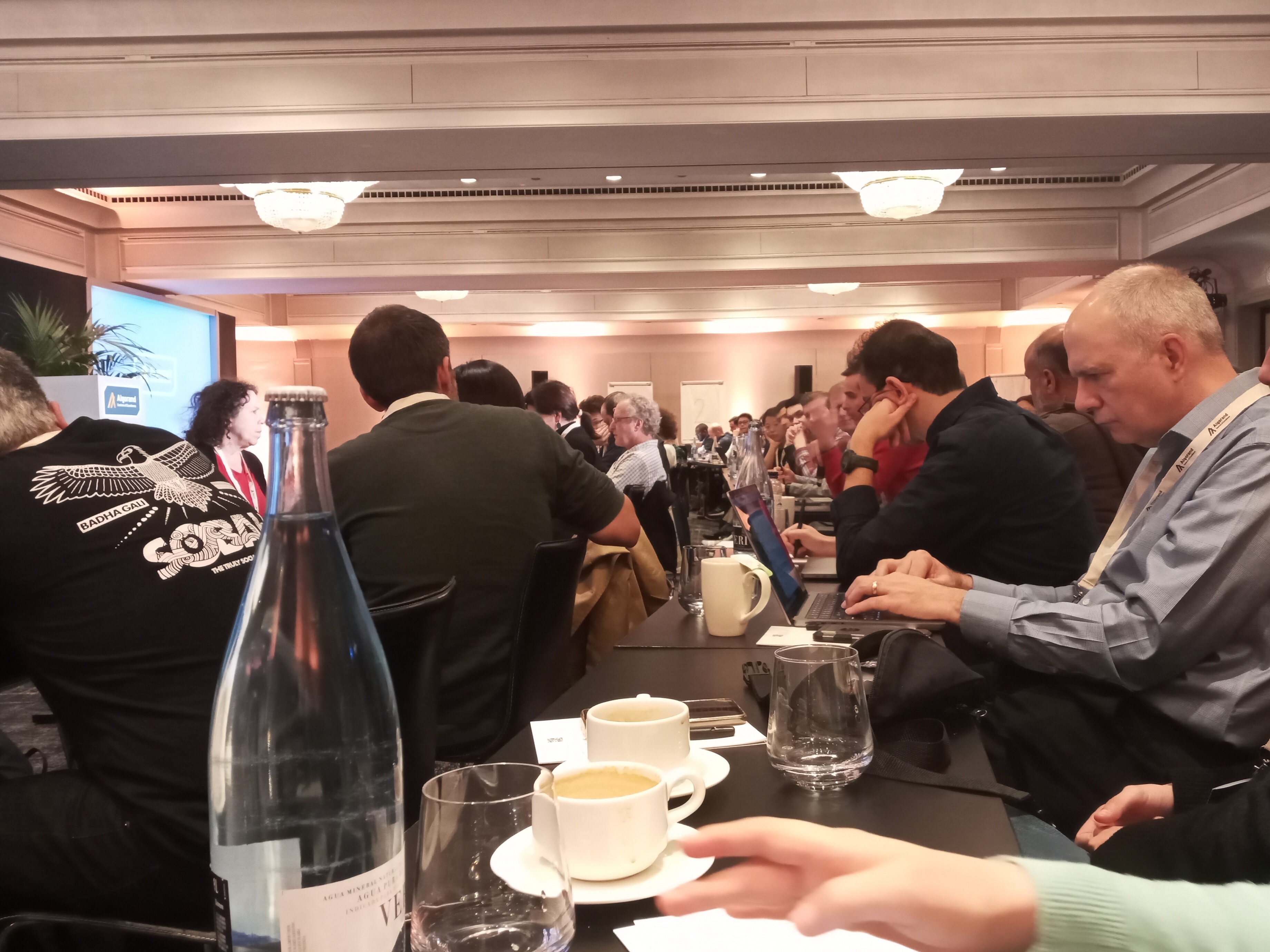 ACE Conference 2023
Our team had the great opportunity to spend two fruitful days at ACE Conference 2023, in Barcelona. We met distinguished researchers and planned future research directions and student collaborations between ACE program members.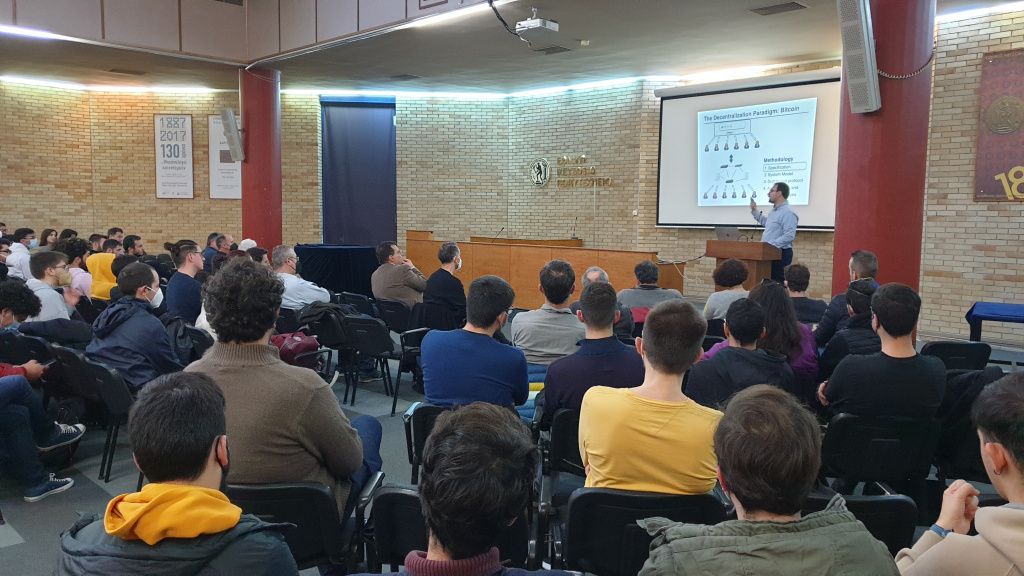 Talk by MEGA-ACE PI Prof. Vassilis Zikas at NTUA
On January 9, 2023, we had the pleasure to hear our MEGA-ACE PI, Prof. Vassilis Zikas, speaking at the National Technical University of Athens (NTUA), about today's research challenges in Computer Science, focusing on decentralized trustworthy systems (Blockchain).