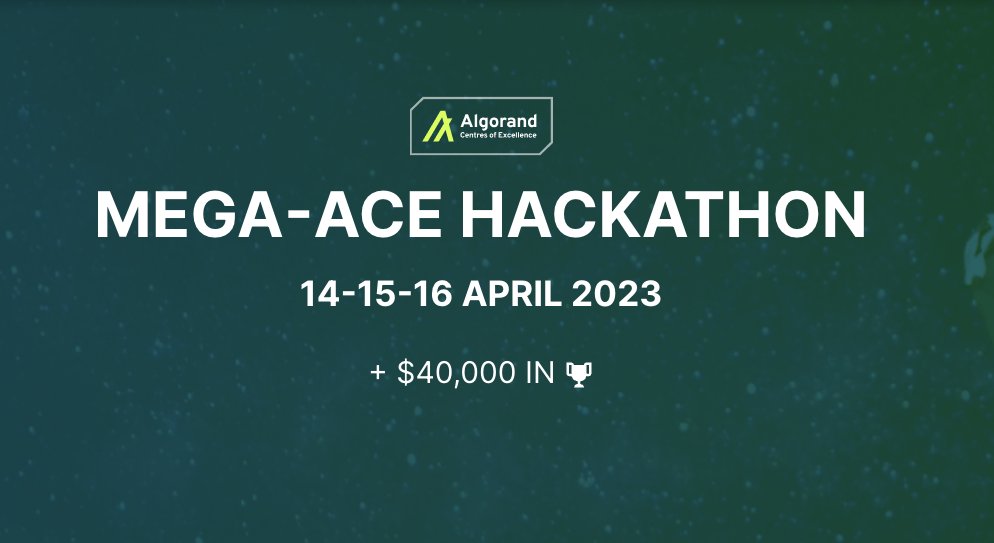 MEGA-ACE Hackathon
This challenge is open themed, so we invite you to unleash your creativity and build unique distributed applications (dApps) utilizing the power of the Algorand blockchain. Design and develop dApps that add value to the ecosystem and solve problems that blockchain technology uniquely solves. You can even integrate Algorand blockchain functionalities to an existing project.
Here are quick links to the related events:
Algorand Community Assembly

Here is their official announcement to participate in this important event. 

Join the Algorand Foundation team on March 29th for their second Algorand Assembly Call!

In this Assembly, they will give an update on the recent Myalgo wallet incident, share the progress of the governance program, announce the upcoming community events and communication initiative.

Summer school 2023

We are excited to share a small teaser for our upcoming summer school. The duration of the school will be five days, from 21 to 26 of May 2023 and the venue will be the beautiful island of Spetses Greece. we are currently at the stage of program planning and more information will be announce at our page soon. Stay tuned!